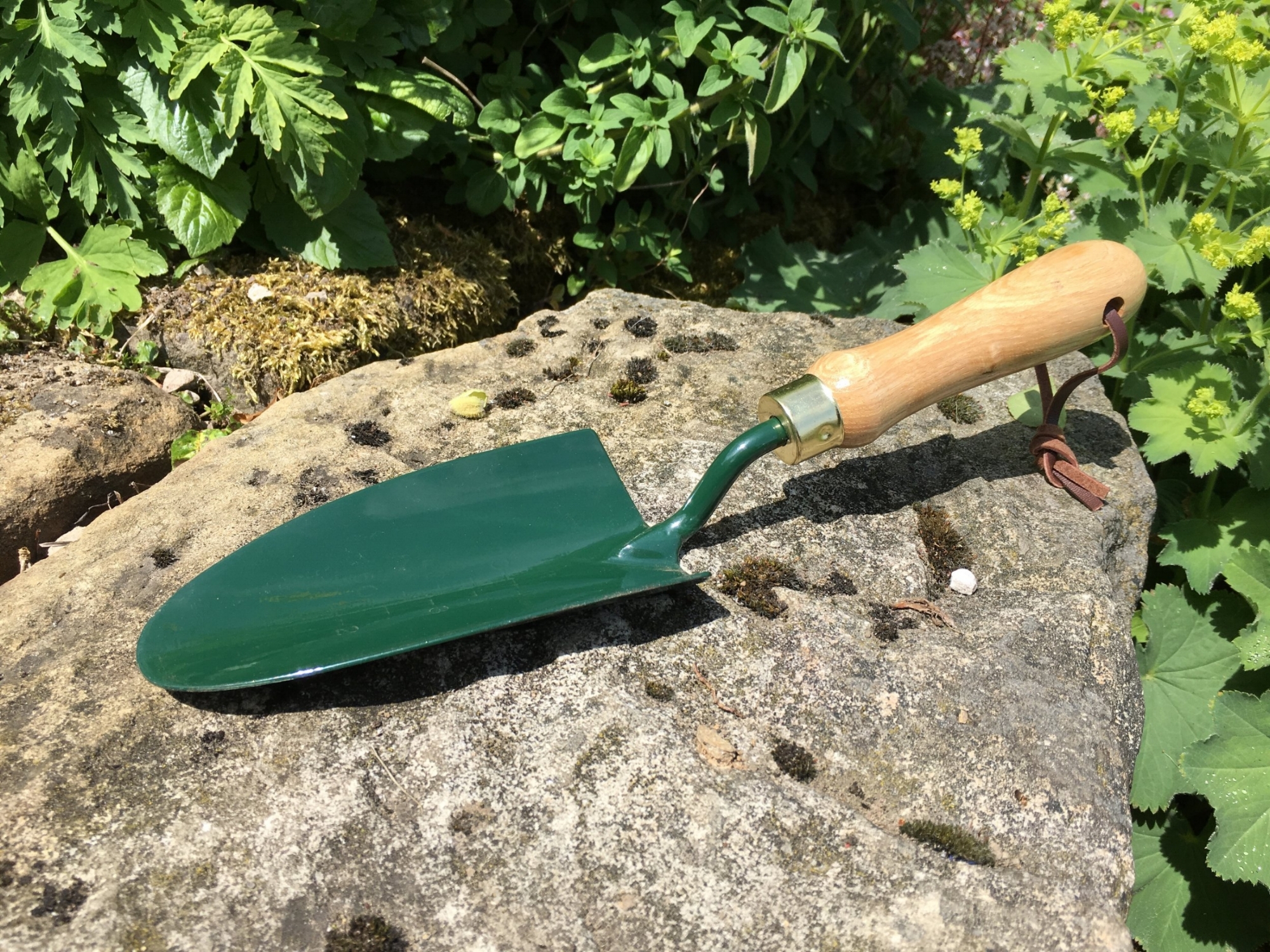 Garden Trowel
Our supplier has been making spades and garden tools here in Yorkshire for over 275 years. In the 1870's they developed a shovel for the rapidly expanding coal mining industry, and then when the First World War broke out, the demand for tools increased enormously, and every day, new supplies of spades and shovels were dispatched from the local village railway station to the troops on the front line.
They're one of the few surviving companies in the country that still have the traditional skill of hand turning the wooden handles for tools on a lathe, though some of them are now mechanised.
This hand trowel is a lovely weight. The ash handle sits comfortably in the hand. The blade is strong and has a 4" depth gauge etched on. It has a leather hanging strap for when you are ready to call it a day. It's the perfect tool for light weeding, and sorting out hanging baskets and planters.
Dimensions:
Overall length: 33cm
Handle 14cm
Blade 15cm
Made in England