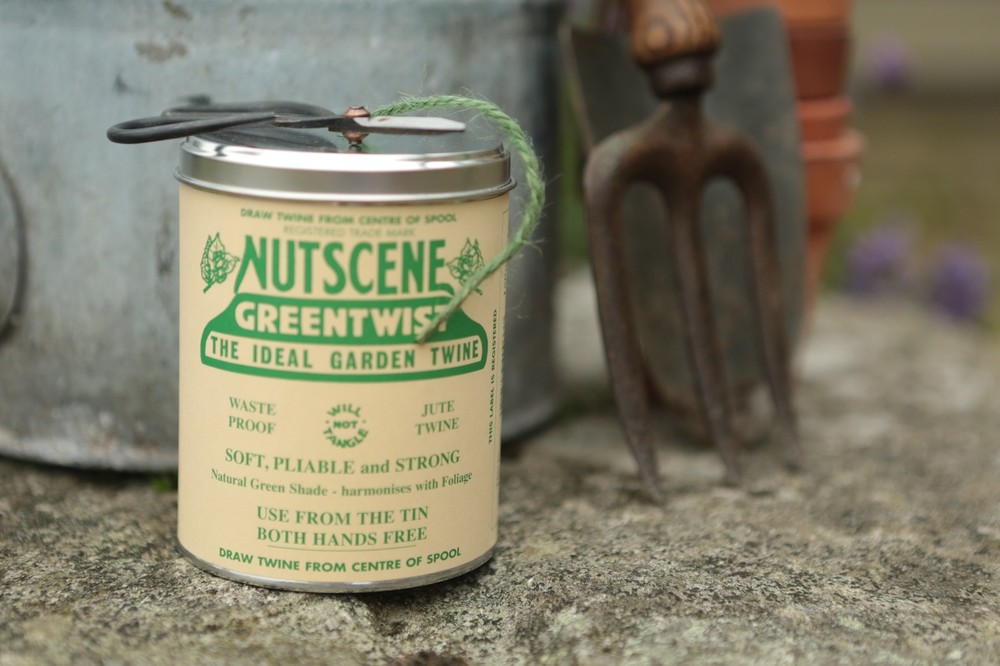 Nutscene Tin O'Twine
Nutscene has been producing garden twine since 1922. Shona Young, previously the office manager, bought the company in 2004 and since then the company has diversified, built on its heritage and developed new product lines. They are still most well known for their twine which was originally due to be called Not Seen because when it's tied around plants it's not easily spotted but the company was refused permission to register that name for patent and so simply decided to change the spelling to ... Nutscene®.
Tin O' Twine™ is the all time original, iconic & authentic Nutscene® item.
If you are looking to buy the perfect gift for a gardener, then look no further!
Contains a spool of 3ply thickness jute twine.
The tin keeps your twine tangle-free, safe and dry too.
The design of the 'Tin O' Twine' label comes from the original Nutscene archive circa 1940.
Their twine is biodegradable and materials are sourced from renewable resources.
Size: 150m Spool.
Available here in dark green or brown.
Made in Scotland