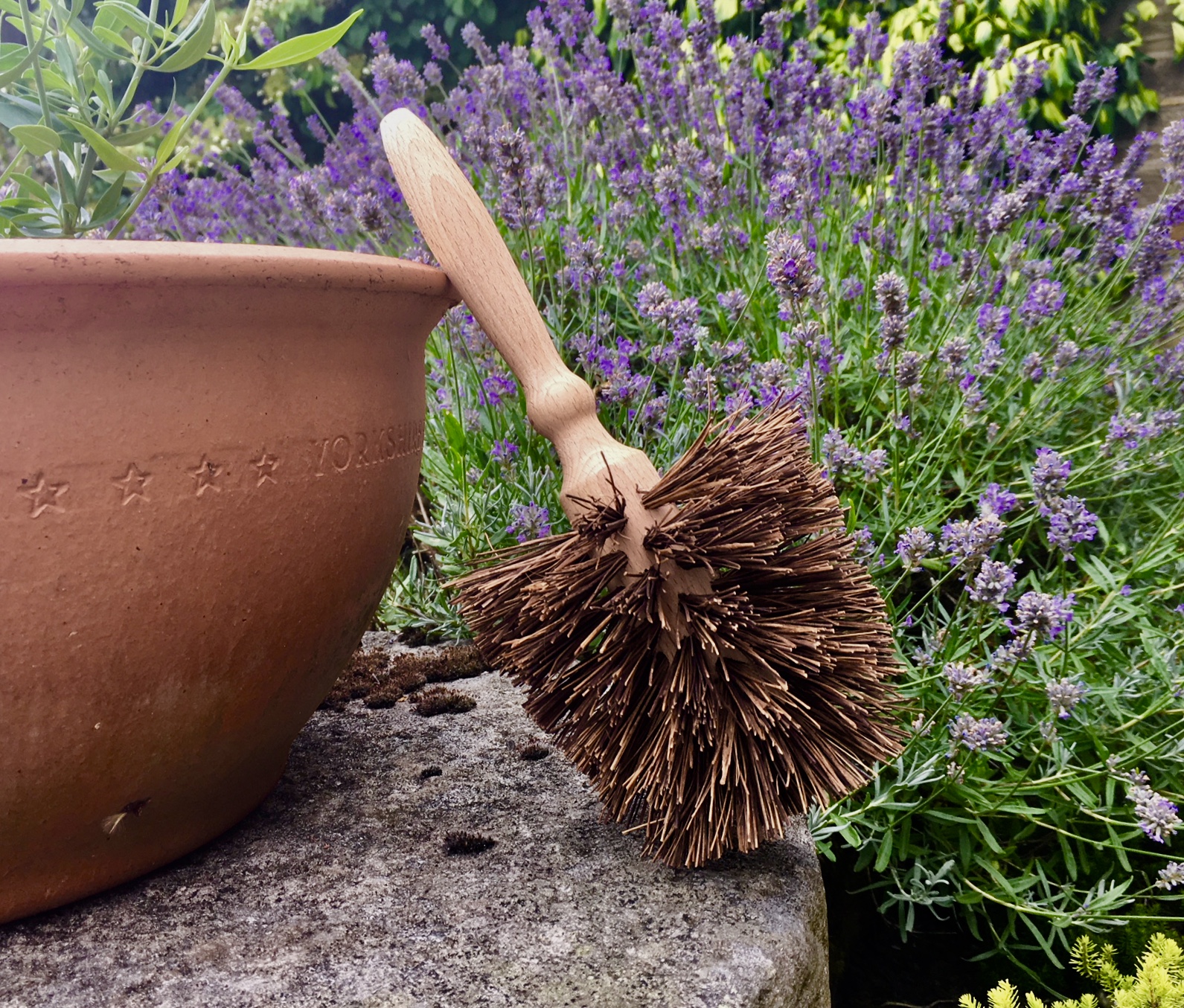 Plant Pot Brush
A stiff brush for cleaning out plant pots.
It is important to clean and disinfect old pots each time you use them. Mineral salts can be both unsightly and damaging to plants. Salts can accumulate around the rims of both clay and plastic containers. Salt deposits on container rims can dehydrate plant stems resting there.
To clean clay pots use this stiff brush to remove mineral deposits and other debris. Rinse pots thoroughly and soak them in a bucket of clean water until you are ready to use them. Rinse the pot and it is ready for reuse.
Proper cleaning and disinfecting of pots requires just a minimum amount of effort, yet can mean the difference between the success or failure of potted plants. Take those extra few minutes to assure success!
Materials: Oiled Beechwood & Palmyra (plant) fibre
Size: Length 25cm
Maximum diameter of bristle: 12 cm
Made in Germany