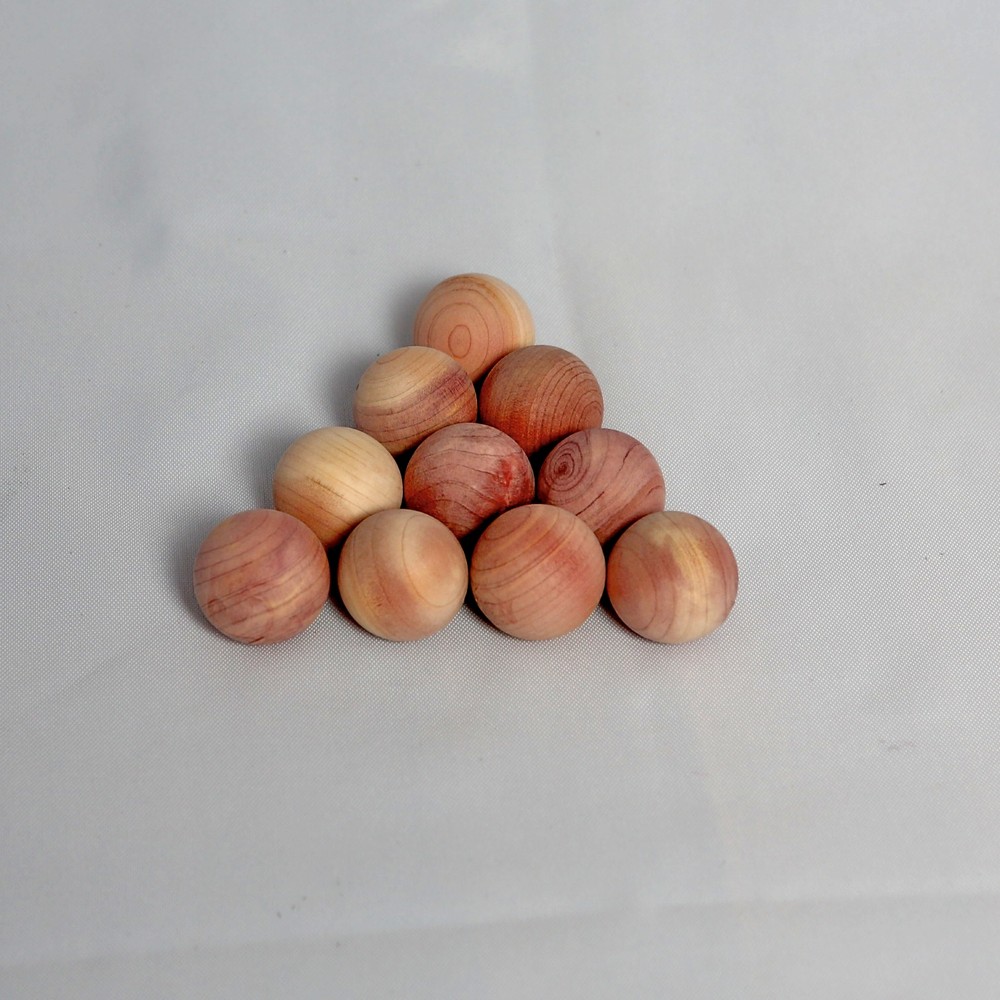 Red Cedar Balls
A pack of 10 Red Cedar balls that are a great natural alternative to the traditional style chemical moth balls which can be harmful to people and pets. Red cedar wood is completely non-toxic and has a pleasant aroma to people but repels moths.
Place these Red Cedar balls in your drawers or keep them in a muslin bag hung in your wardrobe to maintain moth-free clothes.
When the scent starts to fade just roughen them lightly with some sandpaper.
Material: Red Cedar Wood
Made in Germany