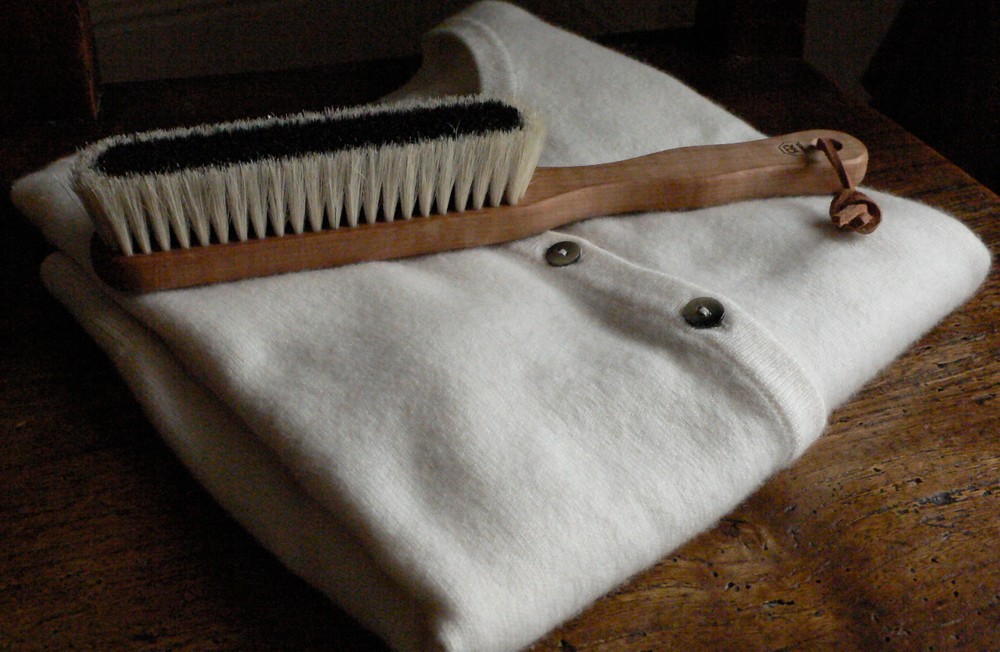 Redecker Cashmere Brush
When Friedrich Redecker began to lose his sight at the age of four, he was enrolled at a school for the blind where he received what was then the standard training for blind people, the art of brush making. In time he set up his own brush making company to support his wife and three sons. That was almost 80 years ago and today the company continues to thrive in Versmold, Germany.
A beautifully crafted brush for caring for cashmere clothing. It has an oiled pearwood handle and a leather strap for hanging up. It has stiff black bristles on the inside and is edged with soft light bristles on the outside.
Size: 26.5cm
Made in Germany